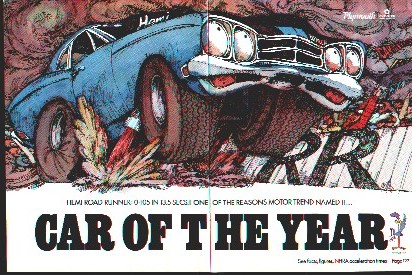 Plymouth must have been doing somethng right...MotorTrend magazine named the '69 RoadRunner "Car of the Year"! This ad is from a series drawn by Paul Williams. Iam looking for the rest of the series. If you know where I can find them, let me know please.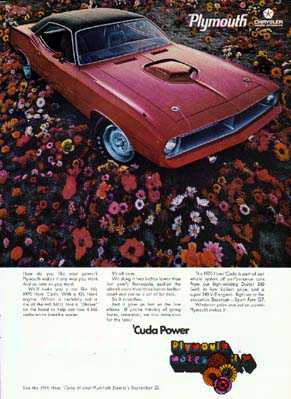 The 1970 hemicuda. Plymoth used a play on the catch phrase of the era "Flower Power". Thier phrase, in the case of the hemcuda, was more appropriate.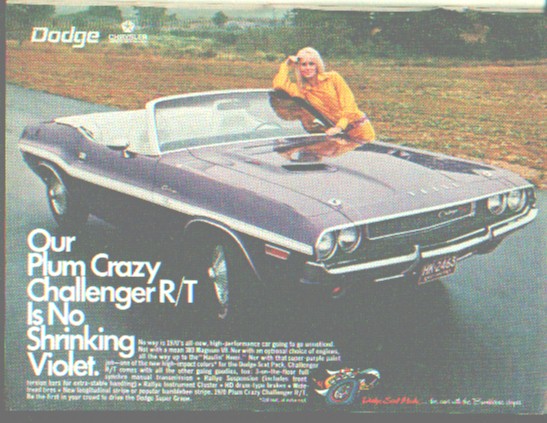 Another wild color offered from the Dodge boys on thier new for 1970 Chalenger. If you wanted to stand out in a crowd, Dodge and Plymouth made sure you could!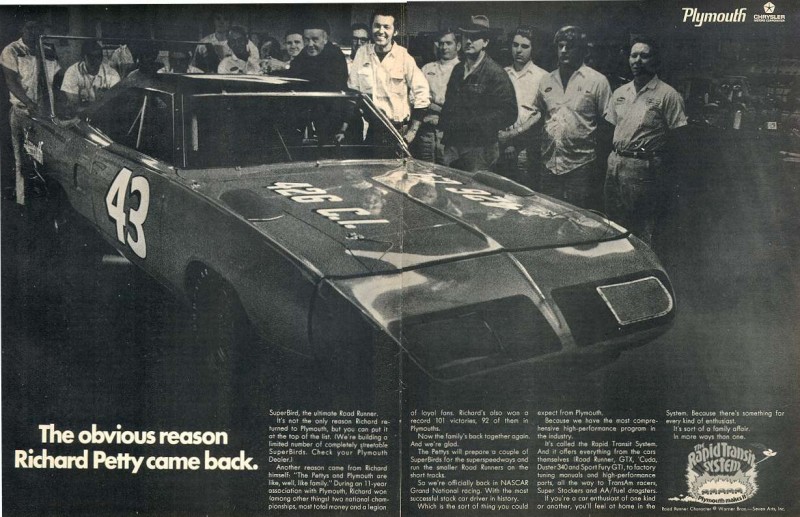 This ad shows the car that got Richard Petty back into the Plymouth fold after he defected to Phord for 1969. The Superbird was a purpose built NASCAR warrior and Richard Petty was "KING" as far back as 1970! This is a prime example of the advertising philosophy, "win on Sunday...sell on Monday"